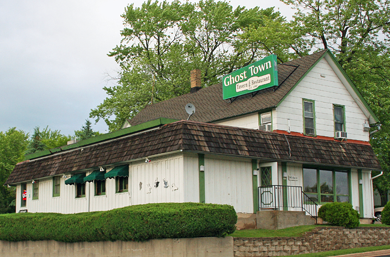 Juices Ghost Town Tavern and Restaurant
It's a Steakhouse; It's a Seafood Restaurant; It's a Gathering Place for Food, Beverages and Fun. It's Juices Ghost Town!
Steaks that are succulent; Seafood that is spectacular; with soups, sandwiches and appetizers that will make your mouth – water. All in an affordable, casual and relaxing neighborhood tavern setting.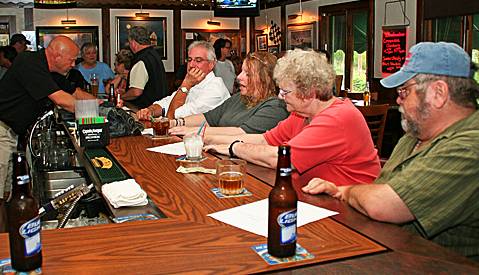 Juices Ghost Town Tavern
Come join us in our lounge as we cheer on the Packers, Badgers, Brewers and Golden Eagles on our flat screen televisions.
Visit our Outdoor Covered deck for dining and cocktails.
Don't forget our daily food and cocktail specials.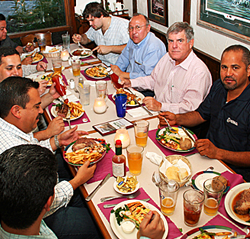 Juices Ghost Town Restaurant
Dining Specials such as crab legs the first and third Saturday of each month.
Banquet Room for quaint holiday parties, birthday parties and other special events.
Some patrons in Grafton have called our Prime Rib "THE BEST" in Ozaukee County. Others have called it "THE FINEST" in southeastern Wisconsin. We think it is pretty fantastic, too! But then again, we think everything we serve – from our crab legs to our hamburgers – is extremely good!!!
Mike "Juice" Gannon, Grafton Native & Owner.